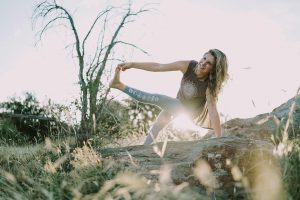 Martha Modawell RYT 200
Martha is the mother of two daughters with Cystic Fibrosis.   She studied Yoga and Reiki at Yoga For Healthy Living LLC in Brighton MI, where she received her RYT 200 Sivananda Style Yoga. Martha brings her authenticity and love for Yoga to each class. Her classes are humorous and yet grounding; she helps her students to feel empowered and to develop a true connection with themselves.  Having found personal healing in yoga, Martha loves to teach from the heart and serve those around her with passion and love. At her former studio in Troy, MI., called Yoga For Healing, Martha worked with those overcoming addictions, PTSD, anxiety, depression, and trauma. Martha now lives with her family in Boise ID. She uses her innate ability to connect with people to create a comfortable relaxing and fun Yoga practice that empowers and enriches her students.
The Cody Dieruf Benefit Foundation welcomes Martha to our 2018 annual Mothers Retreat.