Because of you, the Cody Dieruf Benefit Foundation (CDBF) is going Statewide! 
Our board of directors has voted to make all of our programs available to anyone in Montana who is living with cystic fibrosis (CF).  This means we will be moving from 7 counties to all 56!
400 people live with cystic fibrosis in MT.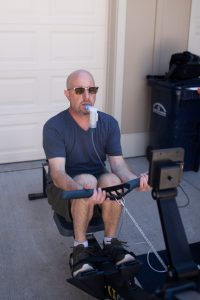 This past year, with your help, CDBF was able to help Kaiser play soccer as well as Peytan and Reese show off their skills with dance.  We helped Laura travel to Denver for specialty treatments & purchased exercise equipment for Michael & Terri, helping them keep safe during the pandemic.
Michael says "The rowing machine that CDBF provided me with has been a blessing in these times."
Our mother's retreat continues to provide a safe place for emotional encouragement.  The need for this program was affirmed when we had to cut off the registration at forty-five.
Your gifts make this possible!
Will you give a year-end financial gift to support the ongoing work of the CDBF?
Thank you in advance, for making your 2020 gift today.