Living with cystic fibrosis (CF) can mean many miles on the road.
Daily treatments, medications, and hospitalizations cost families time and finances. This year's pandemic has made things even more difficult.  The Cody Dieruf Benefit Foundation exists to help.  We have recently added a new Gas Card Program to go along with our statewide Recreation And Fitness Scholarship program.
We know that someone living with CF must be able to travel to their clinic appointments.  Montana is a beautiful state, but that means driving to clinics can be full-day trips.  We wanted to find a way to help and added a gas card program to help ease the burden of travel expenses.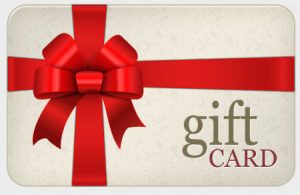 Please apply today for a $30 gas card.  Download the short application on our website at www.breathinisbelievin.org under "programs" and then hit the button that says  "gas card application"  or by emailing Pam  (pam@breathinisbelievin.org) for the PDF version.  Please call Pam at 406-539-7612 with any questions.
P.S. When you give to the Cody Dieruf Benefit Foundation, you are helping someone with cystic fibrosis breathe.