"I'm holding on like a hubcap in the fast lane!" 
I called a local business this week about our upcoming Gun Raffle. When I asked the manager (Brad) how he was doing, his answer was, "I'm holding on like a hubcap in the fast lane!"  It made me laugh, but at the same time, I think most of us can relate.  2020 has been quite a year for us all!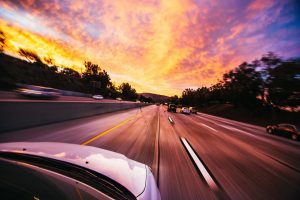 When I started as the new executive director for the Cody Dieruf Benefit Foundation (CDBF) last August, I had no idea what was coming.  Not only would it be a year with a steep learning curve, but we would also be facing the challenges of a global pandemic.  Our main fundraiser had to be canceled, and I quickly learned that raising support would be much different in these changing times.
We're overwhelmed by your continued belief in us and amazed at the tremendous generosity of our donors.  We're working hard at expanding our programs throughout Montana so that we can serve more families who are living with cystic fibrosis.
I'm happy to report that CDBF is doing well, and like that hubcap, I'll be holding on tight and enjoying the ride!
P.S. Stay tuned for details on the gun raffle coming soon!